Finding the perfect wedding dress can feel overwhelming, but everything should work out if you take your time.
The key is taking things one step at a time, like choosing the right fabric. There are common options that will be highlighted here.
10 Most Common Wedding Dress Fabrics
There are several reasons why the fabric you choose can make a big difference.
Some fabrics are lighter than others, making them easier to move in. Others are softer and more comfortable.
Some are breathable and have a cooling effect that can be helpful if you're getting married on a beach, like Lovers Key in Fort Myers, Fla.
The following are the most common fabrics:
1. Crepe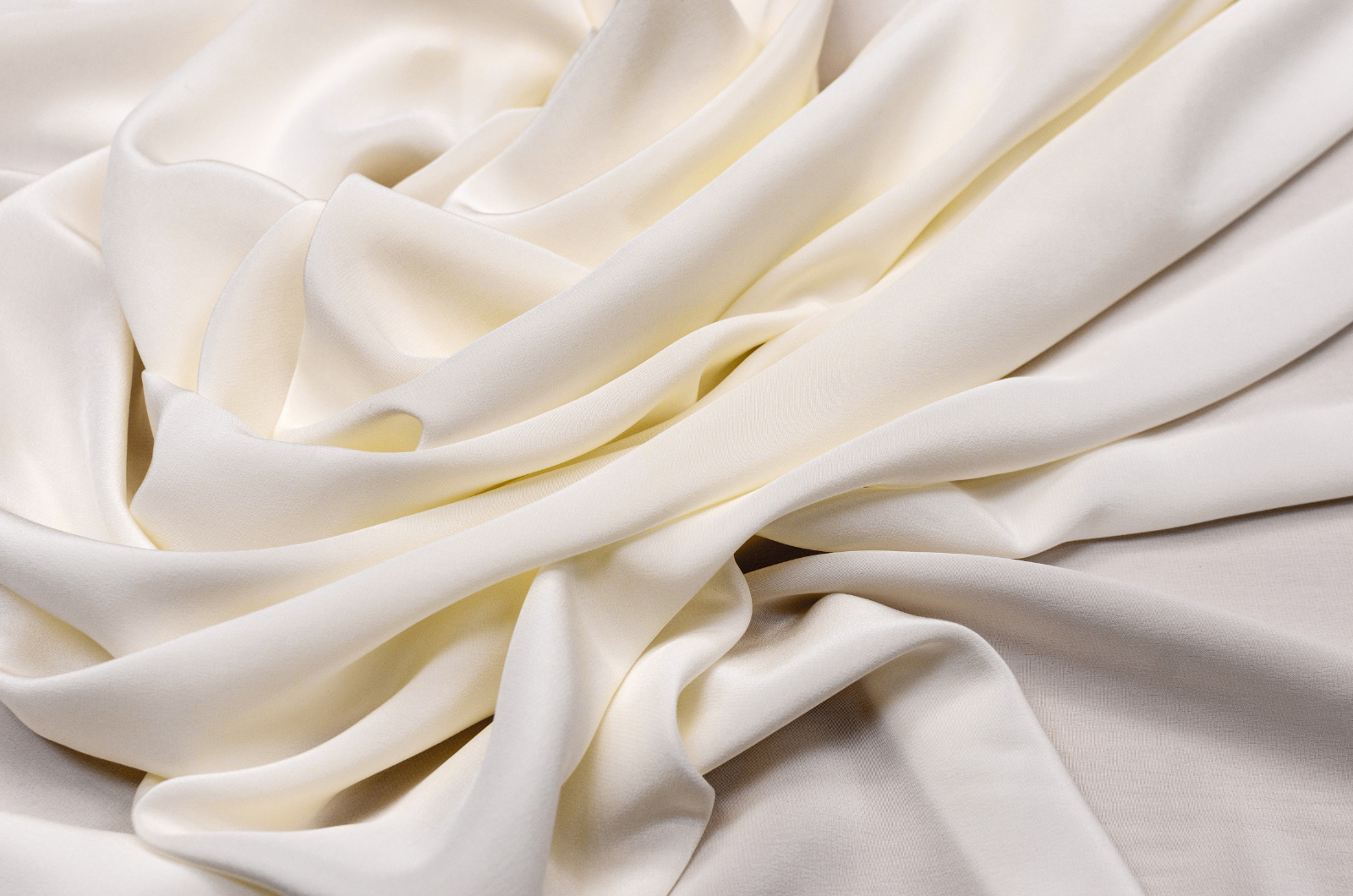 If the bride wants something comfortable and lightweight, this is an excellent fabric to consider.
There's a lot to love about crepe dresses, like the fact that the fabric will highlight the wearer's shape without being clinging. You want a loose dress, or you'll have mobility issues.
The texture has some crinkles, but this helps hide creases should they occur. This gives you peace of mind because you can lean somewhere or sit down without feeling like your dress will get ruined.
Crepe can easily be altered, and it works great for those who want a minimalist wedding dress.
2. Tulle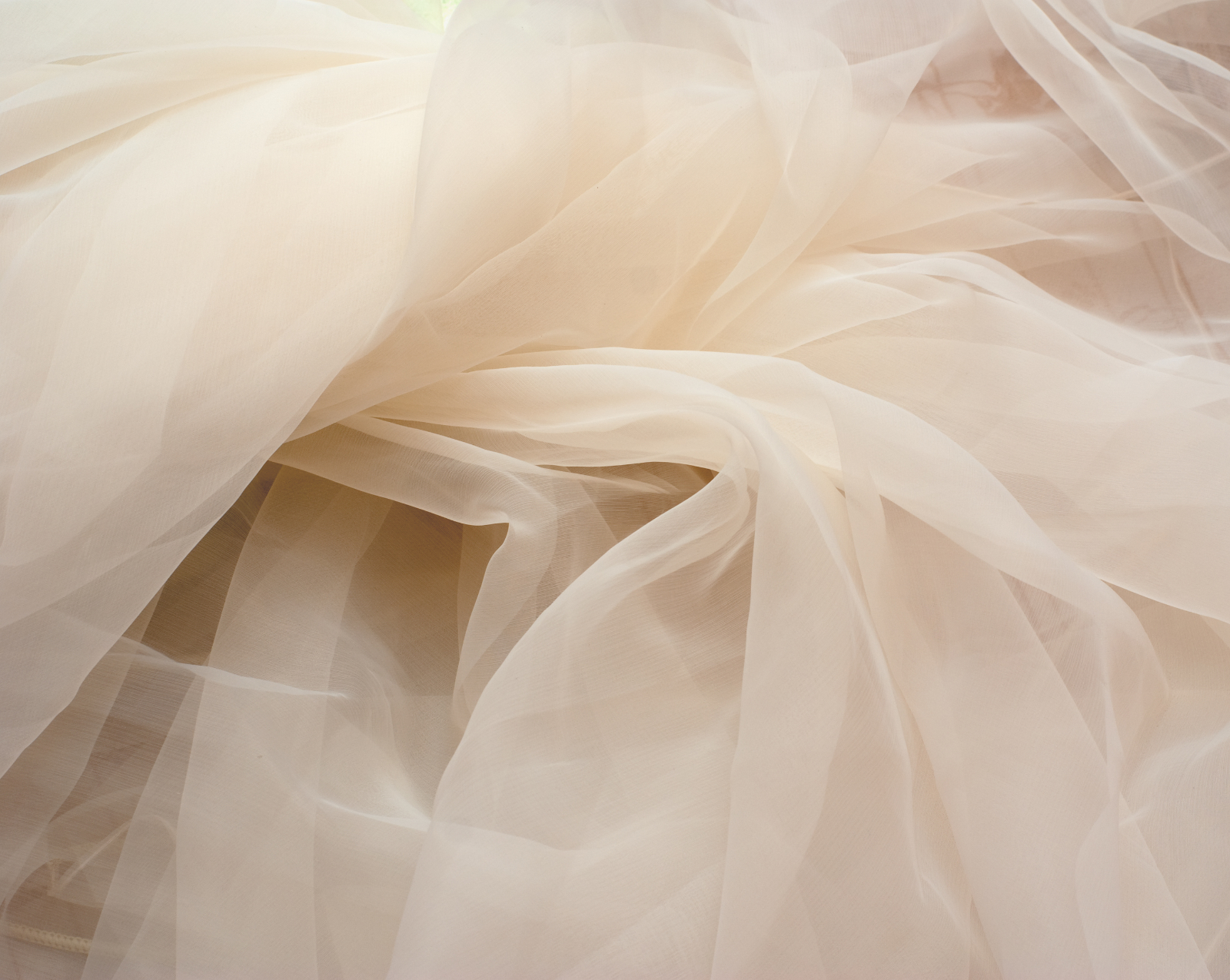 If you want something more traditional, then tulle is the way to go.
The fabric imbues the dress with a natural sheer.
This fabric works in many styles. It can be embellished if that's what you want, but it could also be ruched up a bit or layered. The possibilities are truly endless.
Most who choose this fabric end up with a ball gown or an A-line dress. Tulle can become quite voluminous without much work.
It's vital to point out that tulle is delicate; even a blade of grass can cause a tear.
3. Lace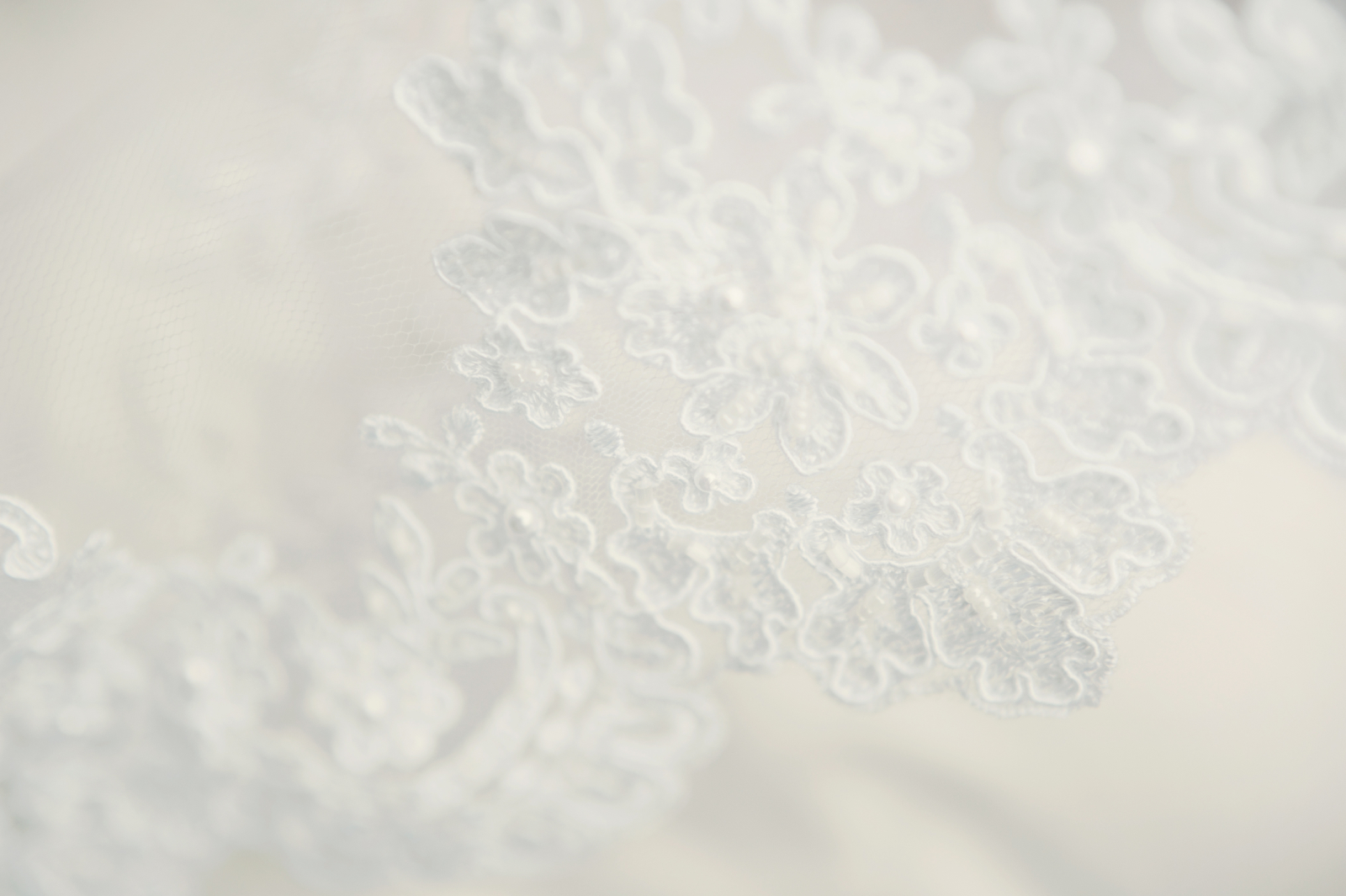 Lace is elegant and quite common. It's common because it's naturally sophisticated and brimming with feminity.
Many brides use it to add some interesting details to their dresses. Most of the time, lace isn't used for the entire dress, but people can do whatever they want.
It usually comes in patterns like geometric or floral, to name a few options. The fabric is generally made of cotton or silk.
This option is great for outdoorsy wedding dresses or bohemian-styled dresses. This is a delicate fabric, so be careful.
4. Satin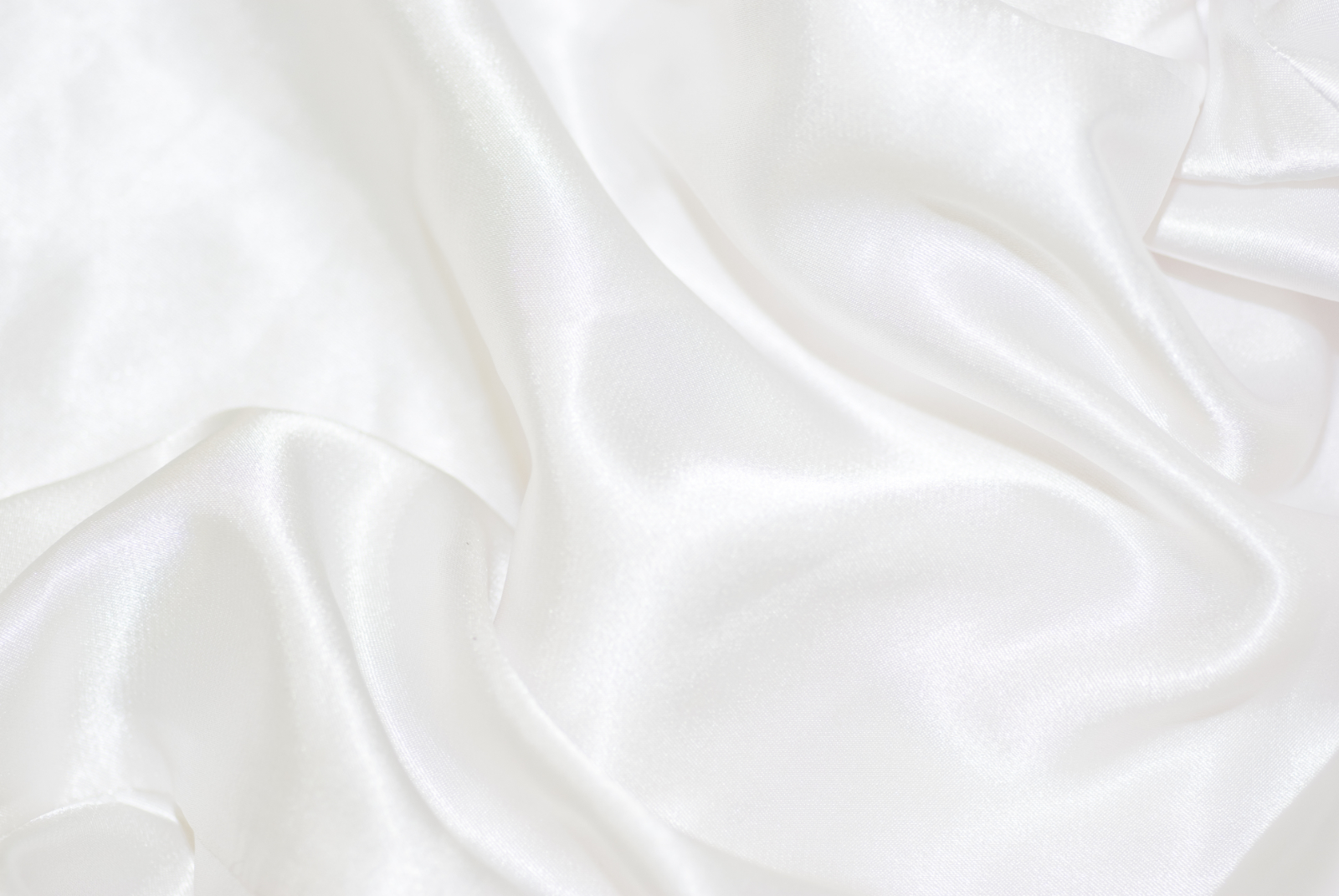 Satin is another popular options people seem to love, and for good reason. The fabric's got everything you could ever want in a wedding dress.
It looks stunning, elegant, and expensive without being too costly. It's one of the most durable fabrics you can choose, which means you can feel at peace when wearing it.
The fabric is as versatile as any other fabric mentioned here. If you want smoothness and comfort, then satin is for you.
This works best for formal wedding dresses.
You should know that this fabric is heavy and somewhat thick, so it's great for cool temperatures. You have to worry about creases with this option.
5. Charmeuse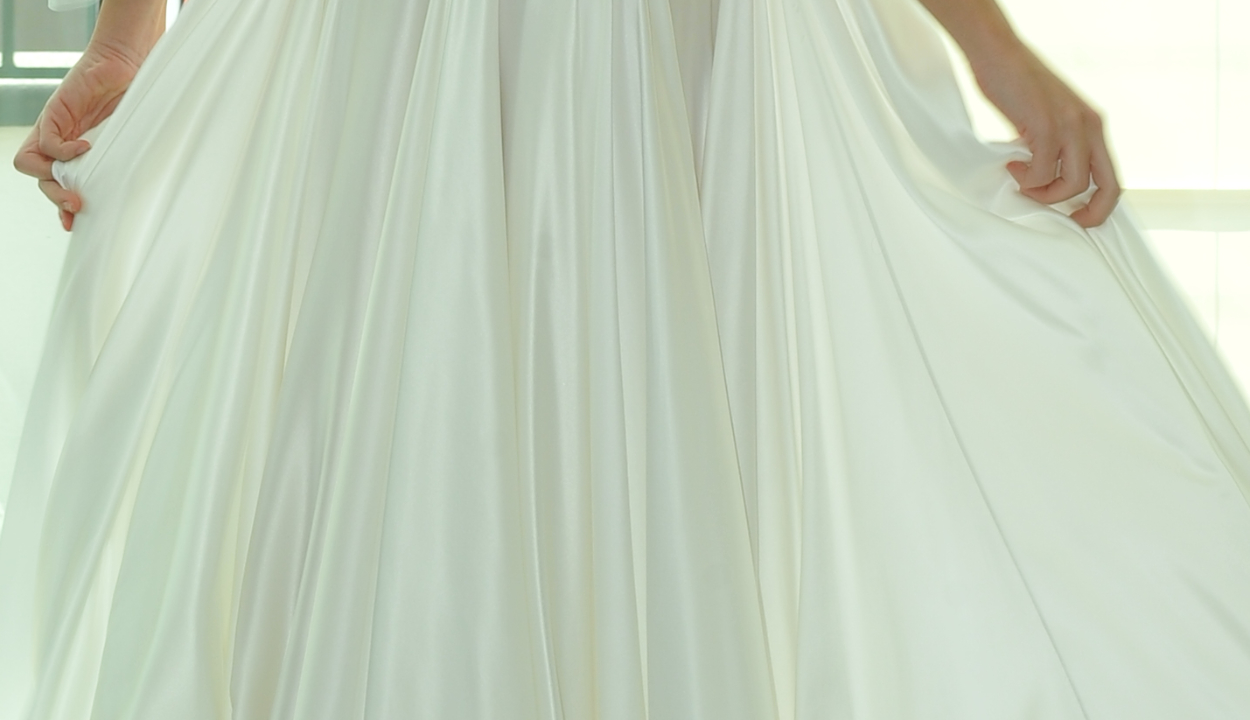 Brides hoping to wear something vintage and elegant should consider charmeuse. This is a traditional fabric that has a natural soft glow to it.
When you see it, you'll immediately know that it has a classical vibe to it.
The fabric is light and flowy. You'll also love how comfortable your dress is to wear.
Charmeuse can be made from synthetic materials, silk blends, or even hemp. The fabric moves with your body, making it look almost magical as you move around.
This characteristic could also show flaws in your body, so be certain you've considered that.
6. Taffeta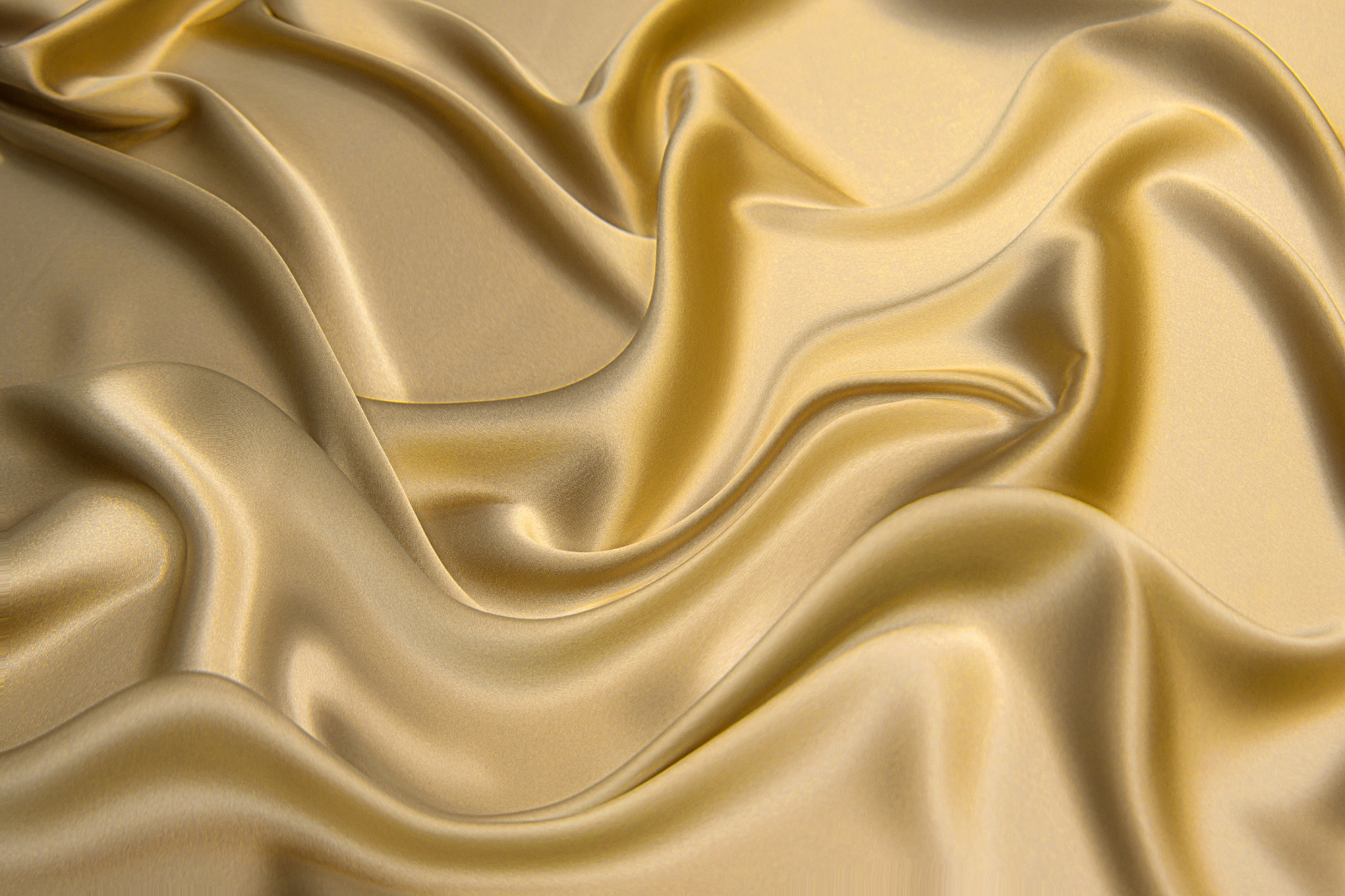 This option is usually made of silk or silk blends.
The way it's made creates a beautiful glow that is soft yet arresting.
You could end up wearing a show stopper with this fabric, and it photographs well.
While taffeta is smooth, it's pretty stiff. If you want a structured dress, this is your fabric.
The fabric is light enough to be worn in hot climates. It does crease easily, so keep that in mind.
7. Organza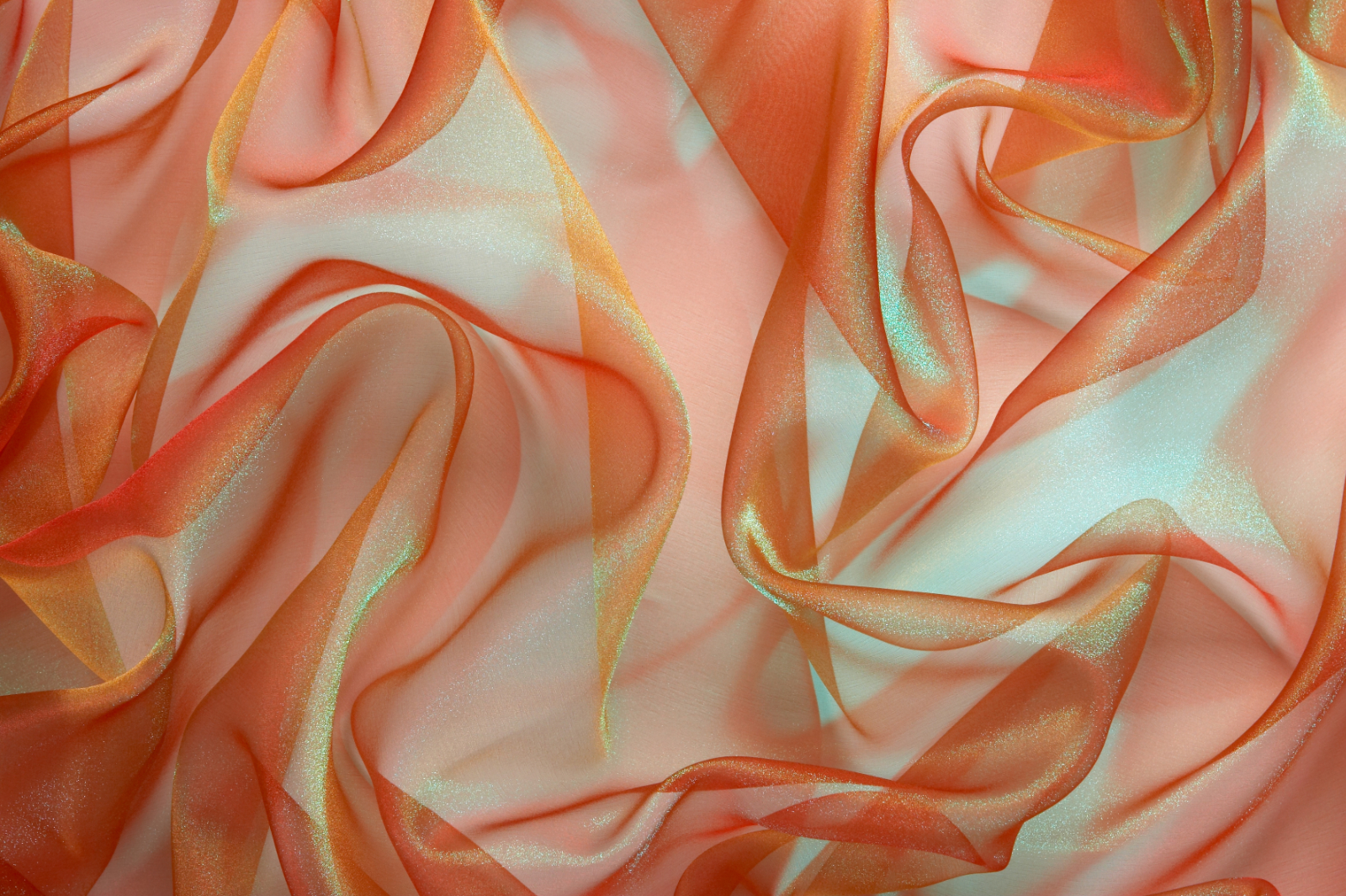 Dresses that require a lot of volume and structure need something like organza.
It's made out of silk or silk blends, but the way it's made creates something stiff.
You might wonder if it feels too stiff, but it actually feels soft and flexible, making it quite comfortable.
Making this fabric voluminous is easy, which is why you'll love it for a ballgown wedding dress.
It creases easily, so it might need a touch-up before the wedding day.
8. Chiffon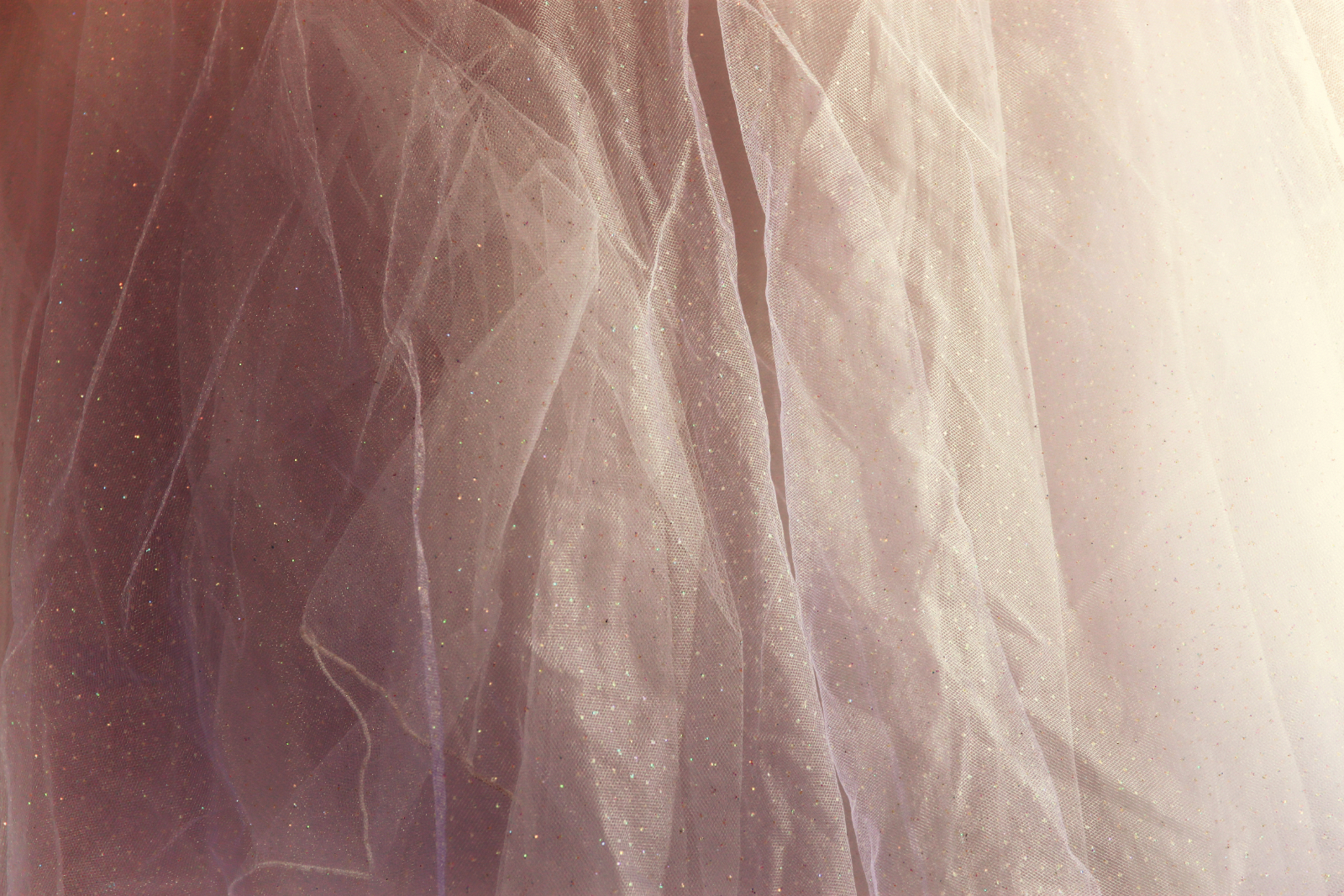 If you're dreaming of comfort and something lighter than air, then you're dreaming about chiffon.
The material is super flowy, so it's not great for those who want a structured dress.
Movement is easy with this magically sheer dress.
Like many light and flowy fabrics, this one is perfect for outdoor weddings, like beach weddings.
Be careful when wearing it since snags are possible.
9. Silk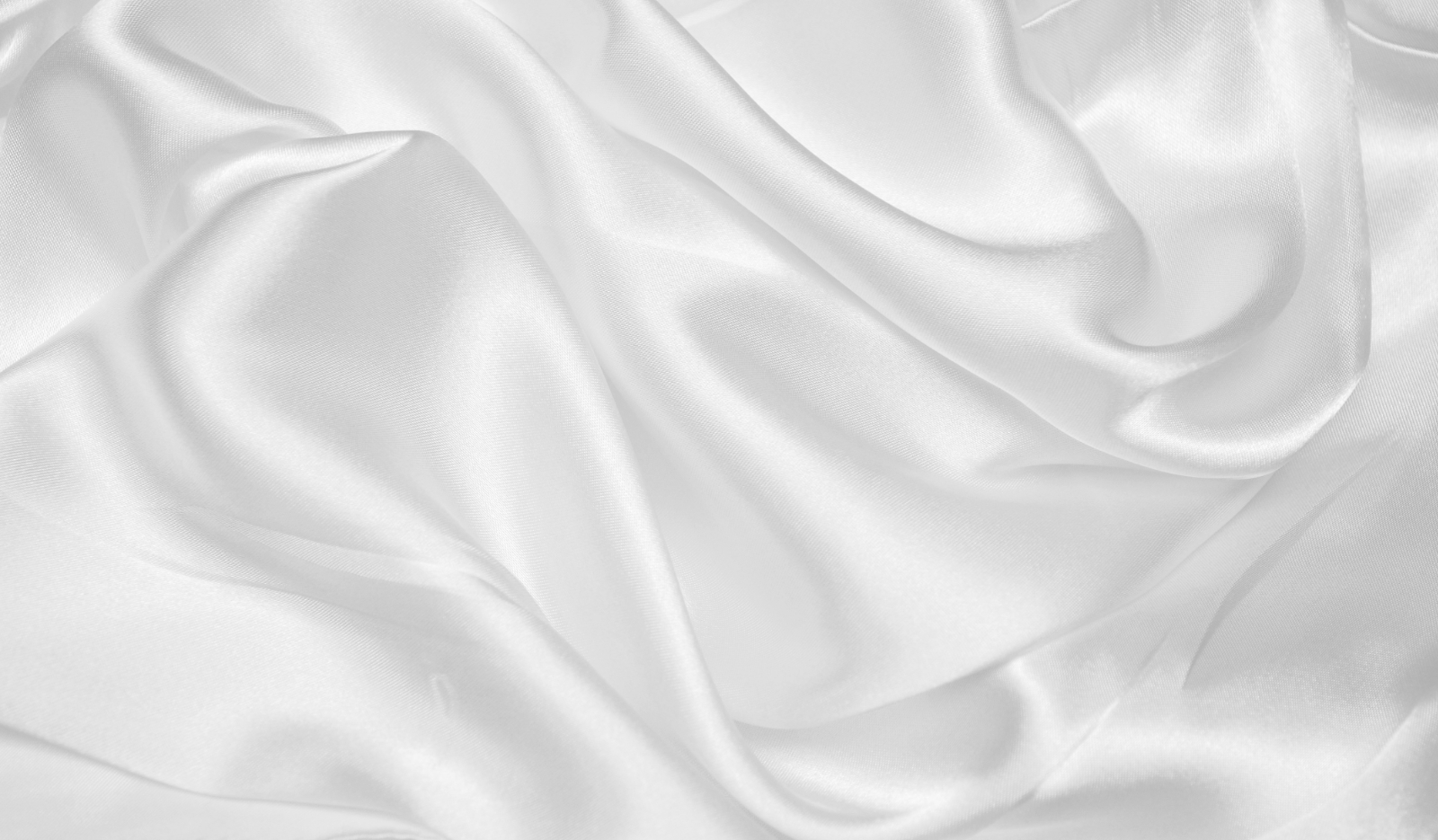 Silk is such a beautiful and timeless fabric. It's effortlessly elegant and heavenly.
The fabric is comfortable and breathable. If you are worried about sweating, you don't have to worry about that with pure silk.
Silk is one of the most versatile fabrics out there, so it can be made into anything your heart desires.
The shine is soft and delicate. You'll feel like you stepped out of a fairy tale with silk.
10. Georgette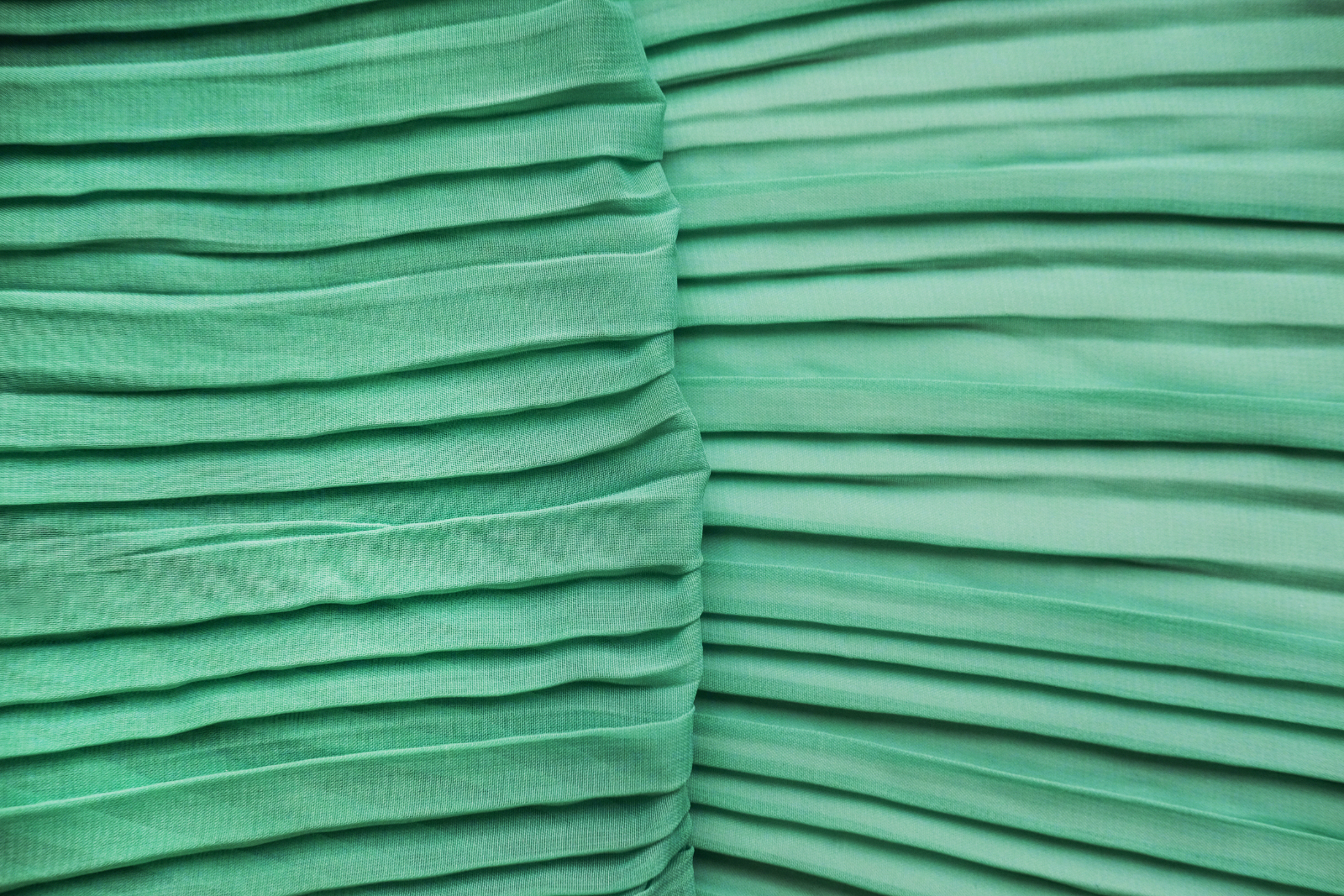 If you need a draping quality for your wedding dress, then this is the fabric for you.
Georgette is airy, making it one of the most comfortable fabrics. It hangs off your body in a flattering way.
If you want dreamy trimmings on your dress, this material delivers.
You can add textures and layers to your dress with this option. The layers can move as you move, creating an unforgettable effect.
The fabric is delicate, so always be careful with it while you wear it.
Hopefully, this guide helps you choose the best fabric for your dress.