The sun, sand, and ocean are a perfect backdrop in and of itself, but including a stunning wedding arch will leave you with a day to remember and help make your pictures stand out.
What are the best beach wedding ceremony arches? Let's explore.
Natural Foliage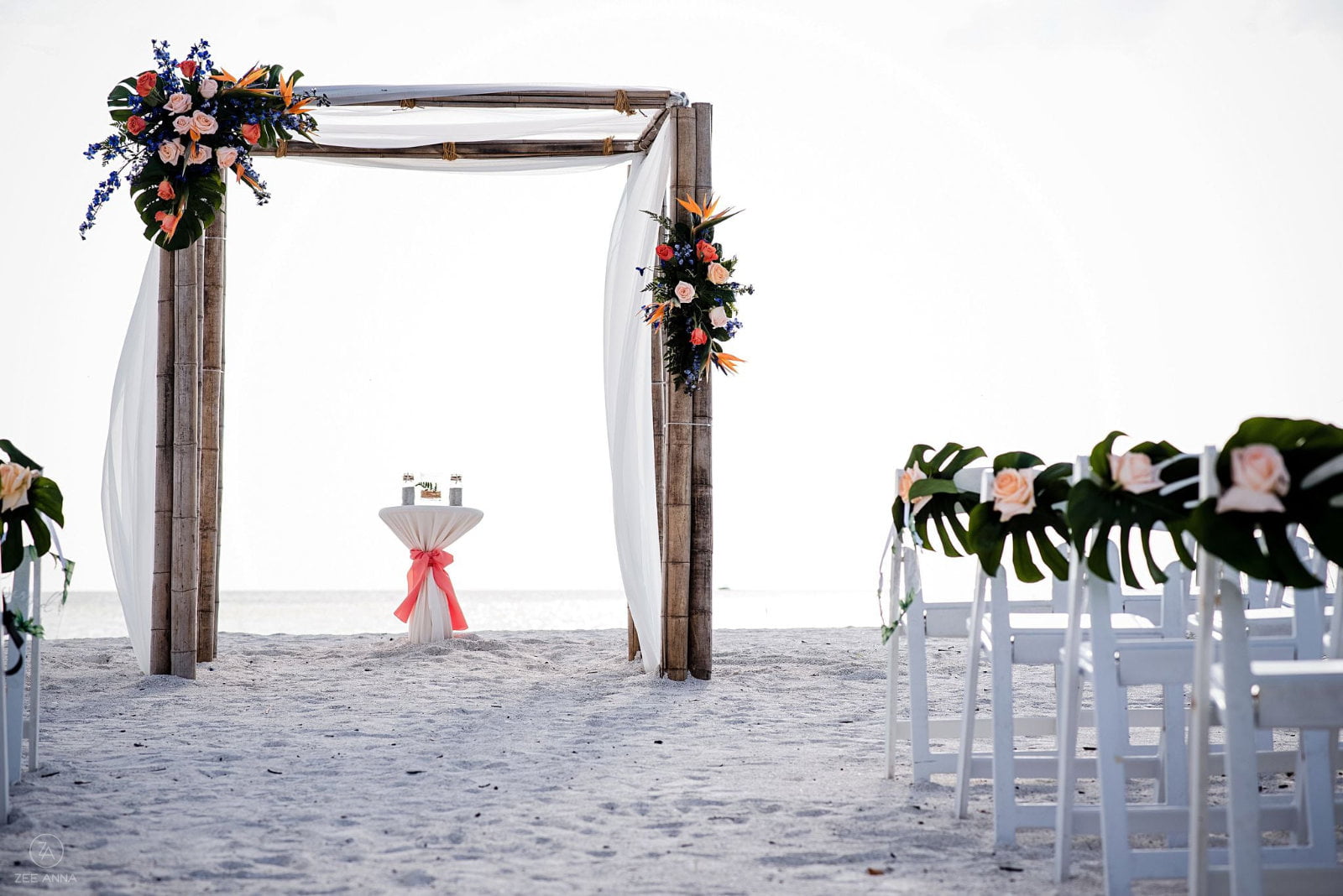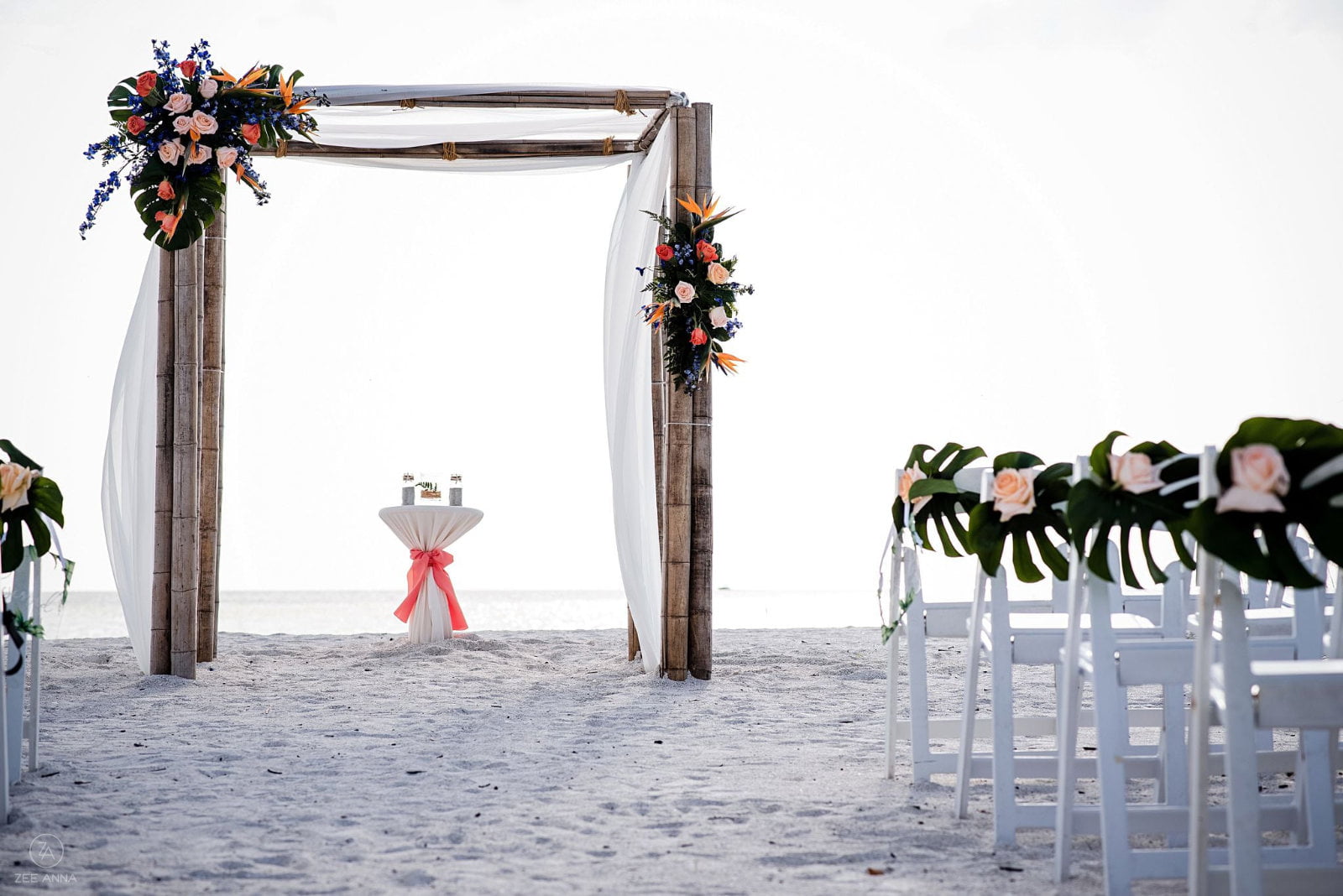 What better arch to compliment your beach wedding than a beautiful display of Palm leaves or even Monstera leaves? An arch like this adds a pop of color to a blue ocean backdrop and helps to break up the scenery a bit.
Flowers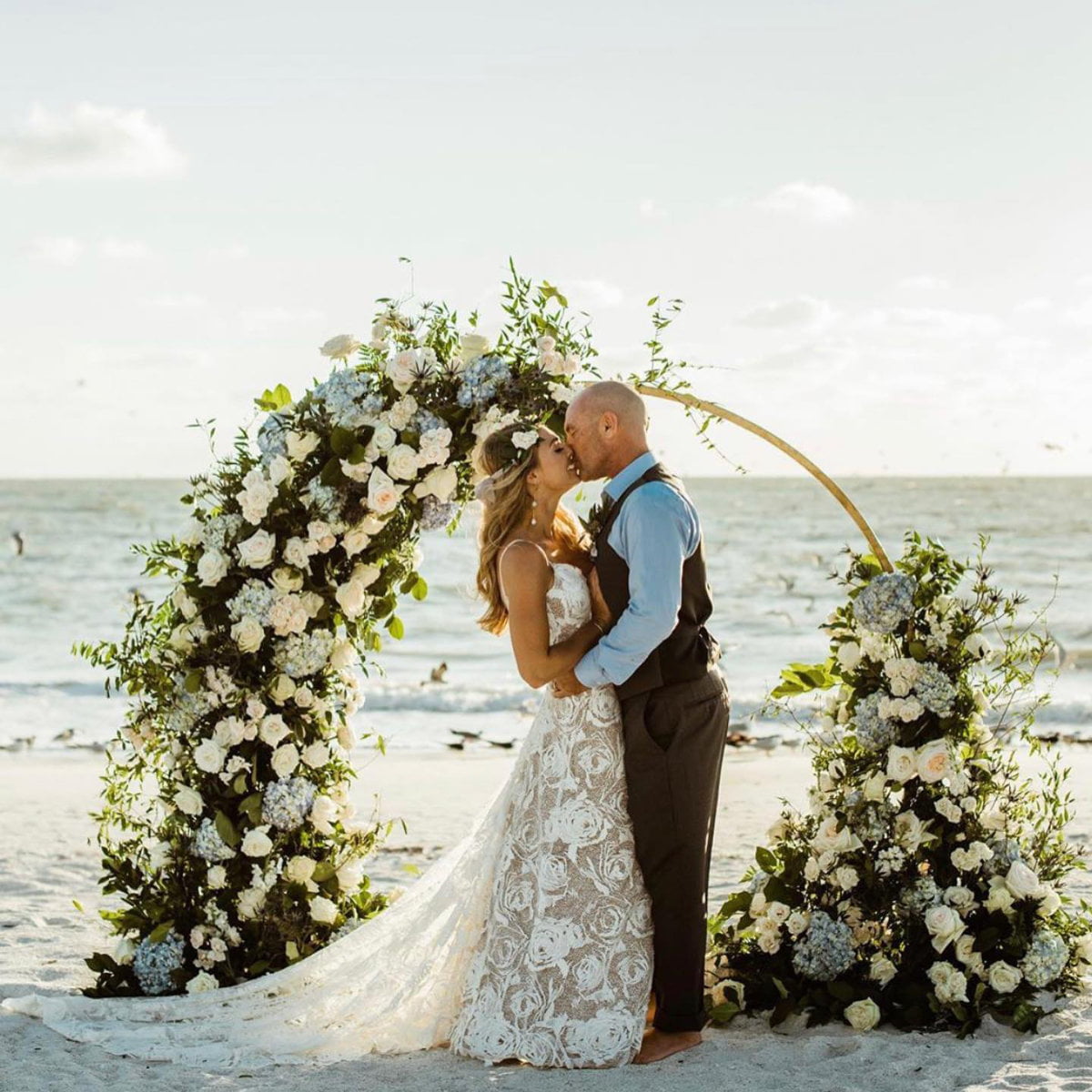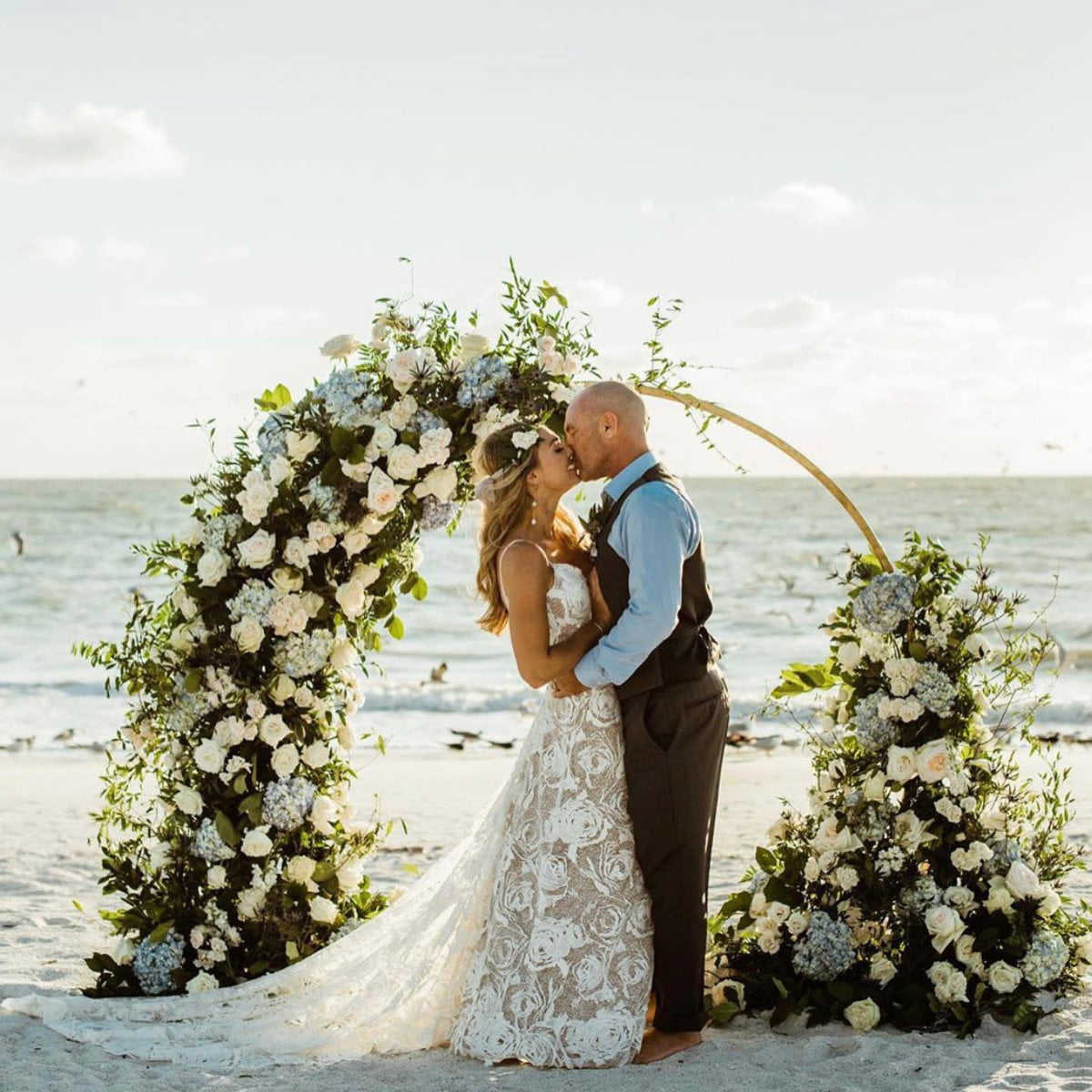 Floral beach wedding ceremony arches incorporate beauty and color. Choosing flowers that are native to the area helps to give your wedding a local vibe. Canna Lilies, Blanket Flowers, Beach Sunflowers, and Tickseed flowers are various options that will help tie in the natural beauty of the area with an already perfect wedding scene.
Shapes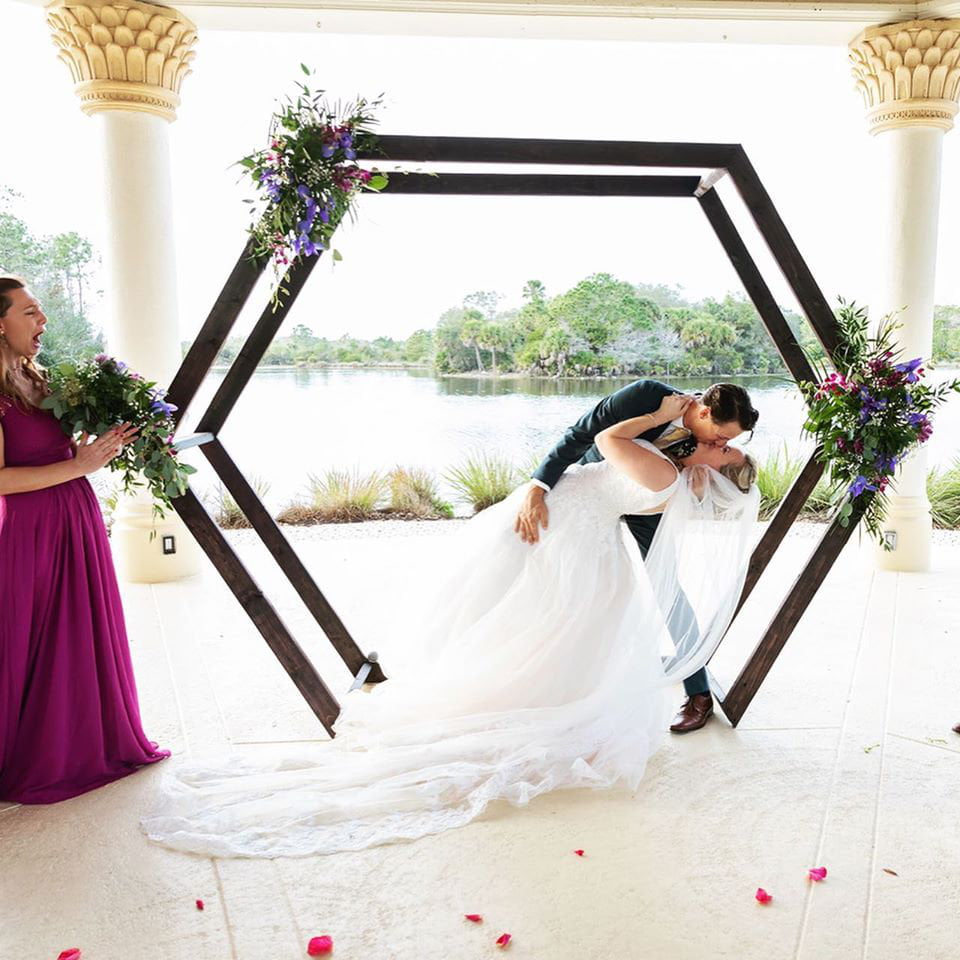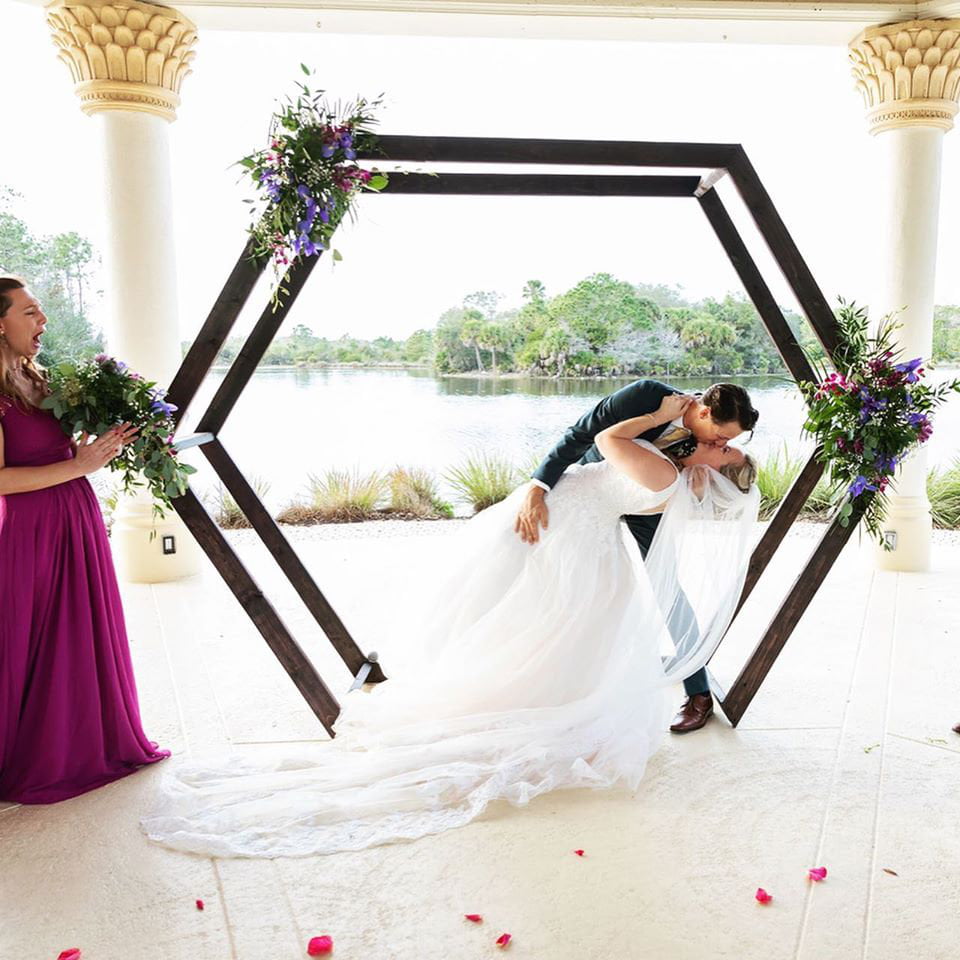 Go against the grain with a uniquely shaped arch and helps to modernize your wedding. While beach weddings are beautiful no matter which arch you choose, a circular or triangular arch can help provide often necessary structure to a loose environment. Whether left undecorated or dressed up with flowers or foliage, it's hard to go wrong with a unique, geometric arch.
Ground Arch
This is a great choice for couples who don't want the natural beauty of the ocean blocked from sight. A versatile and unique arch to add to your wedding, you can dress it up with flowers, foliage, grass, and pretty much anything else you can think of.
Drift Wood
Driftwood arches are really trending in the wedding industry right now and for good reason. These arches are 100% waste-free and they are great for enhancing the natural beauty of the ocean and sand in the background. Couples who want a rustic, laid back vibe for their big day often choose driftwood or other natural materials to use for the arches and arch decoration. Due to its natural state, it can also be easily dressed up with foliage, flowers, or cloth drapes.
Linens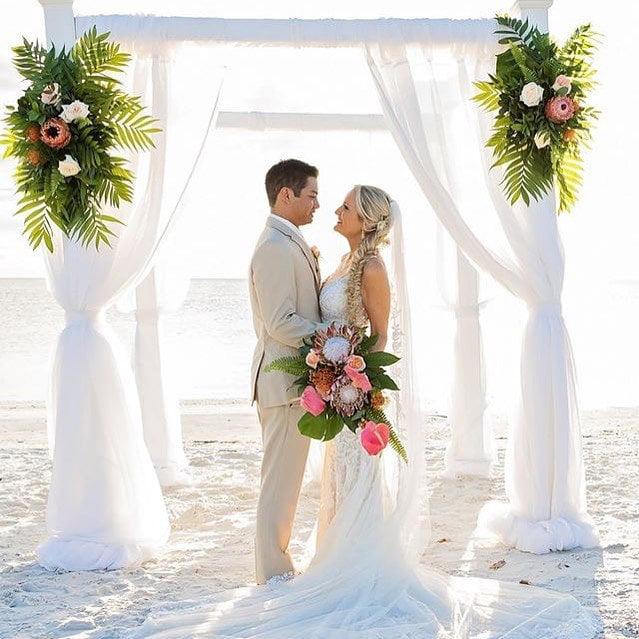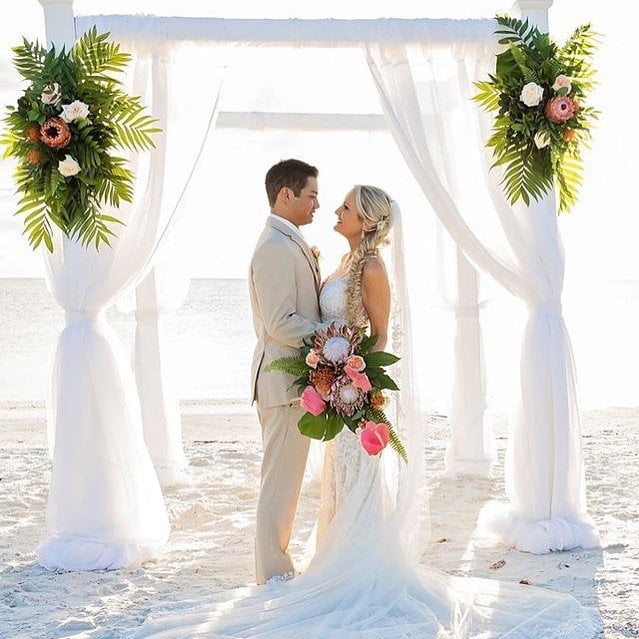 Kick your decorations up a notch with a cloth draped arch. An arch like this matches the natural flow of the ocean and wind, offering a clean and elegant backdrop for your guests as well as those wedding pictures that will hang on your walls for decades to come.
It's a Wrap
All of these arches work well with a beach wedding, the final factor is the style and theme of your big day. Contact a professional to help you organize your big day.